Goodbye, 2016. It's been a booming year for us here at Sprayer Depot. With strong growth and even some new additions to our team, here's a look back at three of the
year's biggest pinnacles, and a peek at what's ahead for 2017.


Economy Shipping
Fast shipping is a hallmark of Sprayer Depot's commitment to "WOW" people by exceeding expectations, and is often described as one of the things that distinguishes us from other spray equipment companies. To further improve the shipping choices available to our customers, we added an economy shipping option in October, 2016 available anywhere in the U.S., including Alaska, Hawaii, PR and Guam. Any order with a total weight of less than one pound qualifies for this shipping method. An added bonus? This service is available for Saturday delivery and can ship to a P.O. box!
Read more about our shipping options in this previous blog post.
New 5:00 p.m. (ET) Cutoff Time for SAME DAY Shipping Guarantee
Ah-May-Zing. You can now plan your order by 5:00 p.m. (ET) and it'll ship

the very same day. We even guarantee it, or the shipping is on us! Some exclusions may apply so be sure to check out the Policies page on our website for more information.
We moved the cutoff time from 3:30 p.m. to 5:00 p.m. (ET) to better help our customers reduce downtime and increase productivity. We understand that oftentimes replacement parts and equipment orders are placed in the afternoons, and with customers all over the U.S. and Canada, it's easier now more than ever to ensure meet a 5:00 p.m. cutoff time for SAME DAY shipping.
We're Growing!
2016 has been a busy year at Sprayer Depot, and we've added more employees and expanded our training programs to meet the demand. New roles in our organizational chart include a Director of Operations, a Customer Service Technician, and a Warehouse Manager. Our team is the most knowledgeable in the industry, and we're proud of the rigorous training program we provide to our employees. These positions support our 2016 goal to provide an improved production and shipping schedule.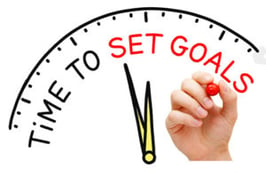 What's Ahead in 2017
We've got some exciting things in store for 2017! We've set some some pretty big goals for the upcoming year and we'll be talking about them here in the weeks ahead. Stay tuned for future announcements about approaching improvements to our website to make online shopping for spray equipment easier than ever.