Retail Showroom: Spray Equipment, Parts, Accessories and Repair Shop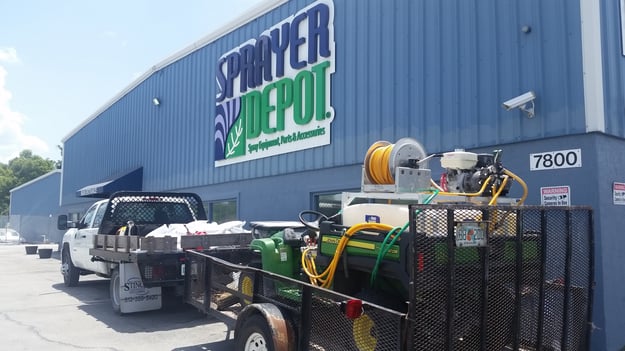 Welcome to our retail showroom! We encourage you to stop in for a visit and experience the quality of our Kings Sprayers® first hand. We offer the largest selection of spray equipment, parts, and accessories in the industry. With over 23,000 sqft in our headquarter location, our retail showroom has everything you need. We stock over 30,000 products, so whether you are looking for replacement parts, stock-up items for your inventory, or even a new sprayer, we can help! We are more than just a showroom, we are your one-stop shop for all your sprayer needs, including repairs.
Come browse at your leisure or head straight to the counter for a specific product. Our customer service technicians are there to help you in a friendly and casual atmosphere with absolutely no high-pressure sales tactics. In addition, our customer service technicians are always available to answer any questions you may have about installing, operating or replacing your spray equipment, parts, and components.
If your location prevents you from simply stopping by, you can still take advantage of our great prices, friendly and knowledgeable customer service, and quality products by giving us a call or shopping online on our website.
We wouldn't want you to miss out on the experience, take a tour of our retail showroom by watching the following videos:
Tour the Outside
Step Inside
Our location - 7800 N Orange Blossom Trail, Orlando, FL is easily accessible so come visit us for all your spraying needs. Don't forget, you can also place an order on our website, 24/7/365 by visiting SprayerDepot.com.