Ah…summer time. That unmistakable grilling smell in the air, baseball games, thunderstorms, striking sunsets and, of course, mosquitoes!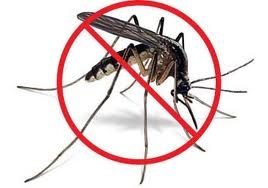 Mosquitoes can quickly ruin your summer fun. They can become more than a nuisance and can even spread various diseases. Some easy prep work before spraying can ensure better efficiency of your treatment. Mow weedy areas and water the lawn within 24 hours of application and be sure not to mow again after at least two days of application. Thin out overgrown shrubs and dump any standing water. Research has shown that misting offers better coverage for mosquito control so make sure you choose the appropriate nozzle and adjust your stream to a mist pattern. Motorized mist blower backpack sprayers, like the Solo 451, are quite efficient for mosquito control applications.

There are also a few Best Management Practices for mosquito control that are important to keep in mind, such as:

Surveillance: Identify problem species and population trends in order to improve control methods

Mapping: Utilize maps to define treatment areas and keep track of major sources of mosquitoes

Set Action Thresholds: Determine a control measure to be implemented based on analyzed data

Source reduction: Make sure to look for damp and shady areas where mosquito larvae is likely to exist. Properly store wood piles, clean debris from rain gutters, change bird baths at least once a week and remove any standing water sources
Public Health Mosquitocides: Carefully read and follow the product label specifications
Monitor for resistance: Checking for efficacy should always be part of your plan. Avoid over spraying to prevent resistance to existing chemicals
Education and Community outreach: Work with control personnel and customers to manage mosquito population based on an informed decision
Mosquitoes might be small, but they can quickly become a big issue so make sure you are prepared to better serve your customers and keep those pesky pests away from your perfect summer.