This week we had the opportunity to shine a spotlight on Kings Sprayers in an effort to update our catalog of images and provide customers with expanded views of the sprayer components. Here we'll give you a peek behind-the-scenes at our warehouse where the photo shoot took place. On display was the line of QuickShip sprayers that ship same day for a flat fee. It's a great deal considering the size and weight of these products. Plus, customers can get up and running faster and have less "down time" with same day shipping. Orders must be placed before 12 p.m. (noon) EST to be eligible for same day shipping .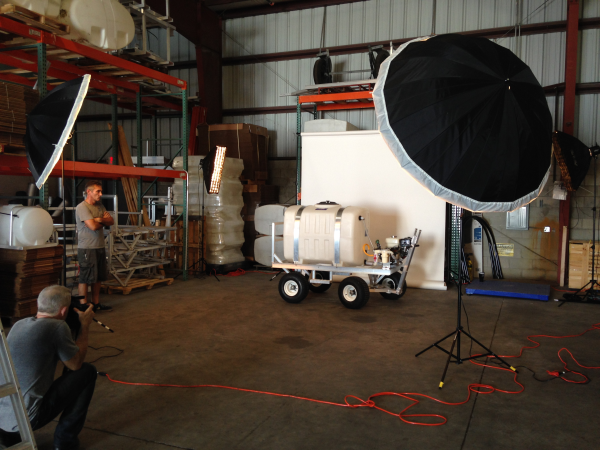 Kings Sprayers 100 Gallon 4-Wheel Trailer Sprayer with 10 gpm Diaphragm Pump and Manual Hose Reel (model #: K4C100P7027) was on display. Showing off the front wheel agility and components, this is the only four-wheel Quick Ship sprayer available on SprayerDepot.com.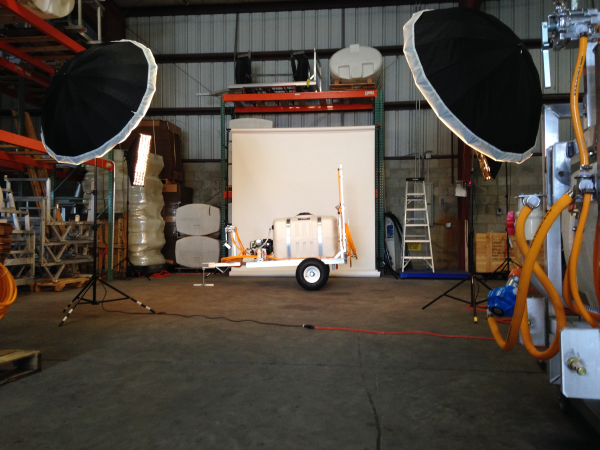 Kings Sprayers 100 Gallon 2-Wheel Sprayer with 12' Spray Boom (model #: KT100P15B12) is another QuickShip sprayer offered by Sprayer Depot. In our photo shoot we were able to capture parts and accessories like the hitch mount, boom release pins and other features that otherwise might not be seen.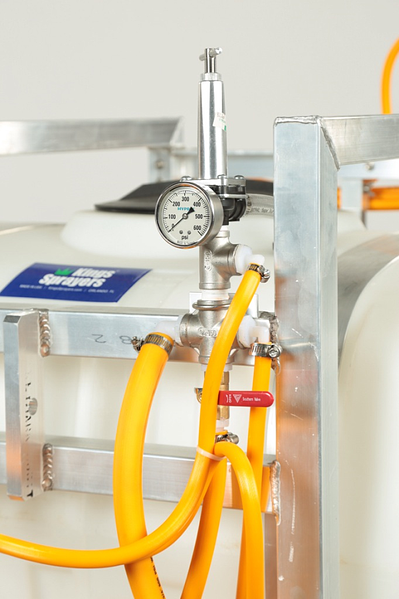 By capturing magnified views of the individual sprayer components, customers can clearly see parts of the sprayer that weren't easily visible with our existing sprayer images. On this photo shoot, we're getting up close to pumps, regulators, supply lines, agitator switches and more, on each of the QuickShip sprayers.
A special thanks goes to our Operations team for constantly staying on top of manufacturing these products that our awesome sales team kept selling daily. Also to Macbeth Photography for sharing their talents with us. Stay tuned as we share more updates to the Sprayer Depot website and Kings Sprayers product manuals to better serve your needs.
Another (but very different) warehouse shoot– this time it's industrial sprayers @SprayerDepot in Apopka @amanda4bes pic.twitter.com/WYWHAi0JlF

— Macbeth Photo (@macbethphoto) September 29, 2014
That's a wrap!