FMC John Bean piston pumps have an all-star reputation as quality and reliable pumps that are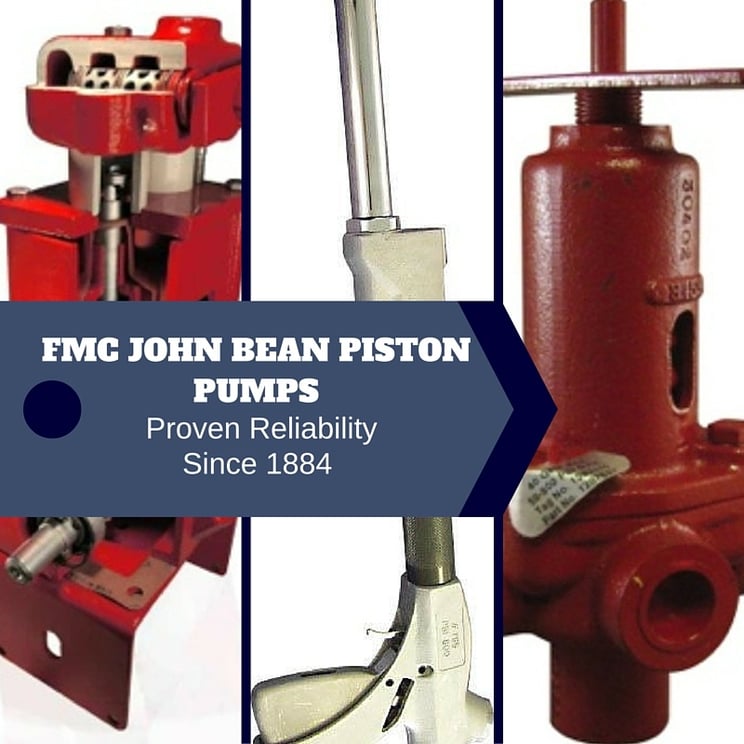 capable of taking on some of the biggest spraying jobs. John Bean pumps were invented back in 1884 as a way to spray insecticide on the many fruit orchards in California. As the first to build a high pressure spray pump to deliver chemicals quickly and easily to large areas, John Bean pumps became so popular that soon a manufacturing plant was built to satisfy demand.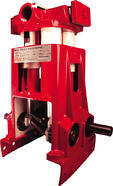 Tough Pumps
Today, FMC John Bean pumps are still used to spray all types of orchards. Additional uses include turf, tree, agricultural and pest control applications. Since its early days, a full line of John Bean pumps has been added to the FMC John Bean product line. FMC now offers a broad array of John Bean high pressure piston and plunger reciprocation pumps within the industrial, oil and gas, core drilling and mining, sewer cleaning, and agricultural markets.
Piston and plunger pumps are characteristically high efficiency pumps with rated efficiencies of 85 percent to 90 percent and in some cases can achieve higher efficiency than rated!
More than Pumps

FMC John Bean offers more than quality pumps for your equipment. Additional products include the John Bean heavy duty tree guns, FMC John Bean sprayers and pressure regulators, all of which can be found in our wide selection of products for sale at sprayerdepot.com
Regular Maintenance Schedule

FMC John Bean Pumps are built with high quality standards, and when properly maintained, can last a very long time. It is important to have a regular maintenance schedule to ensure the pump runs efficiently. One of the most common repairs our technicians see with this pump is replacing packings and valves that have not been checked on a consistent basis.
Want to know the top tell-tale signs that your pump is not operating properly? Check out this list compiled by Sprayer Depot's top Repair Technicians. Decrease the number of misdiagnosed issues and reduce wasted time. Click below and get the checklist that our Service & Repair Technicians use to identify issues with the pumps.