Spring brings with it a long to-do list for all of us. This is especially true for businesses involved with the spray industry because it's typically the start of the busiest season of the year. No matter if your business is lawn and landscape,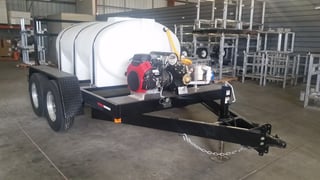 pest control related, or agriculturally focused, you'll want to have your spray equipment in tip-top shape and ready to take on a busy job load. By following just a few simple tips you'll have your sprayer ready to go, and you'll reduce the chance of unfortunate equipment break-downs. It's always a good idea to be as prepared as possible in order to keep your work flow on track.
Just follow these three easy tips to ensure your sprayer is ready for action:
1. Temperature control: You should always make sure the weather is warm enough for your sprayer to function properly and avoid damage before you start running it. It doesn't have to be a balmy, beach-worthy day, but the temperature should always be above the freezing point of water. If liquid has frozen in any of the lines and hoses it can cause damage the sprayer's ability to function. Replacing spray hose is a simple process and it comes in a variety of lengths. You can purchase new hose by the roll or by the foot.
2. Flush and Lube: After a long winter of standing idle, it's important to flush out your sprayer with clean water before you use it. Remember to drain your sprayer in a safe location, especially if you've had toxic materials inside. You will also want to lubricate the pump following the manufacturer's directions.
3. Restock your extra parts: It's generally a good idea to have a stockpile of parts on hand, including a variety of spray tips and nozzles. You should also consider buying a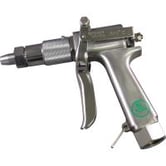 common spray gun repair kit like one for the popular JD9-C Spray Gun. Restocking sprayer parts every spring as part of your seasonal inventory plan is a great way to make sure you aren't forgetting anything.
If you need any help choosing the right nozzles or other accessories for your specific sprayer please contact our knowledgeable sales team at 800-228-0905 to assist you in choosing the parts you need. Our wide selection of spray equipment, parts and accessories are in-stock and available to ship. Contact us today to get yourself ready for the spring season!