The beginning of the year is the perfect time to focus on your business needs and to plan for the upcoming year, especially since taking the time to evaluate existing equipment, or take inventory of parts and components can be difficult during the busy season.
Deciding whether to tune-up your existing sprayer, or buy a brand new one can be a confusing process. To help, we've put together this helpful reference guide to our most popular Kings Sprayers models. Need a sprayer fast? We offer 13 Kings Sprayers QuickShip sprayers. These sprayers are in stock and ship the SAME day (order must be placed by 12:00 p.m. ET)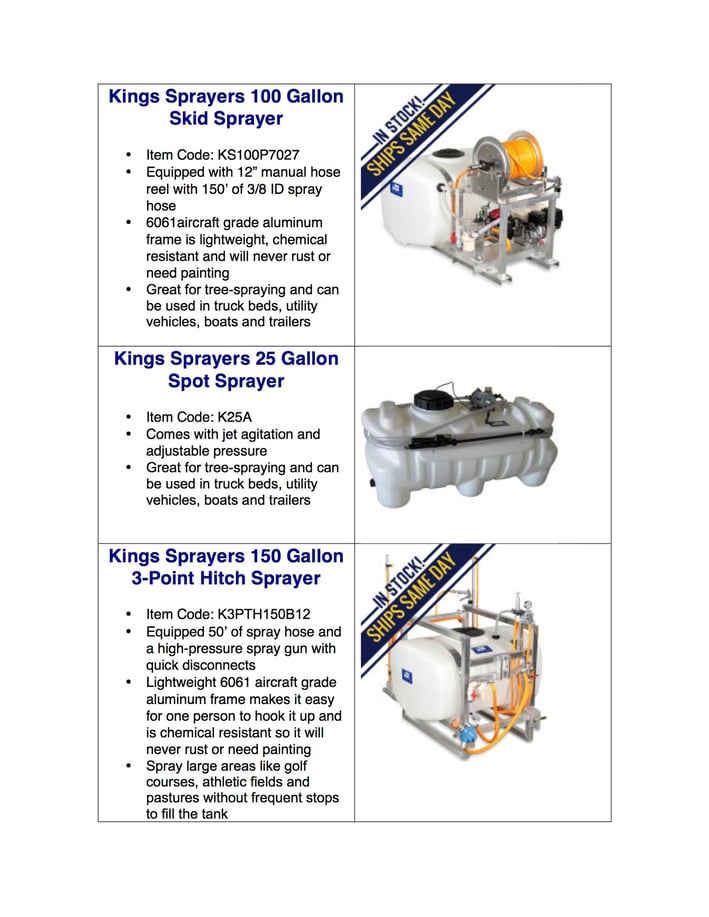 If you're looking for more detailed information on any Kings Sprayer, call one of our knowledgeable Customer Service Technicians at 800-228-0905 or download this comprehensive Kings Sprayers Buyers Guide.