We strive to provide you with useful, convenient and up-to-date content to keep your spray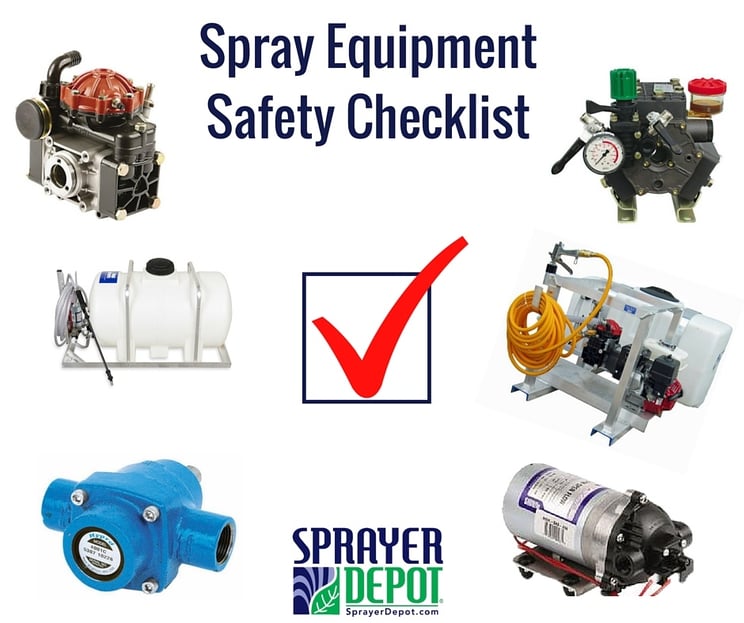 equipment working at its best. We want to make your life easier by not only being your one-stop shop for all your spray equipment needs but also your source for the latest industry news.
From our blog posts to our instructional videos, we always encourage customers to try their hand at basic and easy repairs. While we've previously shared a few tips you can implement to stay safe while you spray, we've now put together a safety checklist you can use before you start any repair or even when you handle your sprayer.
Check out the Spray Equipment Safety Checklist below: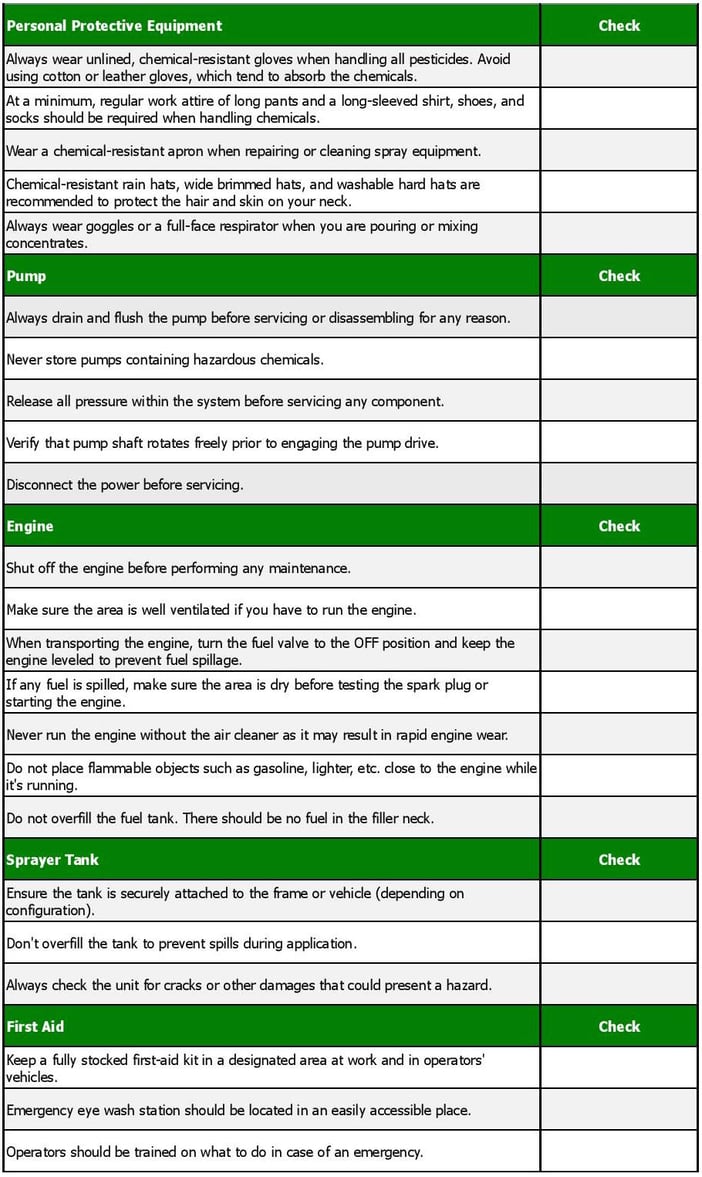 Want this checklist for the road?

For more information on Personal Protective Equipment (PPE), please visit our friends at Montana University who have a comprehensive PPE guide available.
Share the steps you take to stay safe while you spray by posting in the comment box. Have any questions or suggestions? Let us know, we would love to hear from you.