Spring is just a few weeks away and now is the perfect time to start planning for weed control.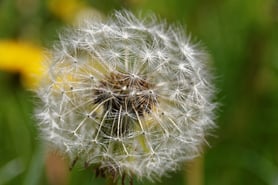 However, before you pull out the chemicals and get your sprayer ready to go, consider the following key elements to an effective weed control application:

Identification
You may already know the type of weeds you'll be spraying this spring. Nevertheless, it's not uncommon to find a few new species that may not have been there last year. Proper identification of weeds is the first step to getting rid of those pesky invaders. Examine the area you're spraying to identify whether weeds are broadleaf, grassy or woody. Also consider whether the weeds you are spraying are cool or warm season. This will help you get started on your treatment plan. Check out this great tool, Weed Identification & Management, by our friends at the University of Wisconsin, that will make identifying weeds so much easier!

Herbicides
Now that you've identified the weeds you can move on to choosing the appropriate herbicide to get rid of them. Don't just spray any type of product, some herbicides work well with specific weeds while others might just be a waste of your money. It is important to always read the label before application, not only will this save you time and money but will yield the best results in controlling weeds. Not all pumps and nozzles are compatible with harsh chemicals so you'll want to double check your spray equipment to ensure that the components and parts in your sprayer can handle the chemicals.

Timing
Remember how we mentioned the importance of determining whether weeds are warm or cool season? This is where that information comes in handy. Spraying at the wrong time is just a waste of money. If you've identified weeds are cool season weeds, then the hot weather will literally do your job for you by killing them by summer time. You can pocket those savings and move on to treating those weeds that will require chemicals.

Of course, there is a lot more that goes into controlling weeds but we know this will get you started on the right path to considering the best approach when spraying lawns.
If you are looking for the best spray equipment to help you control weeds, don't forget to check out our online inventory. Whether you need a backpack sprayer or a skid sprayer, we have different models available and can customize them for your application.