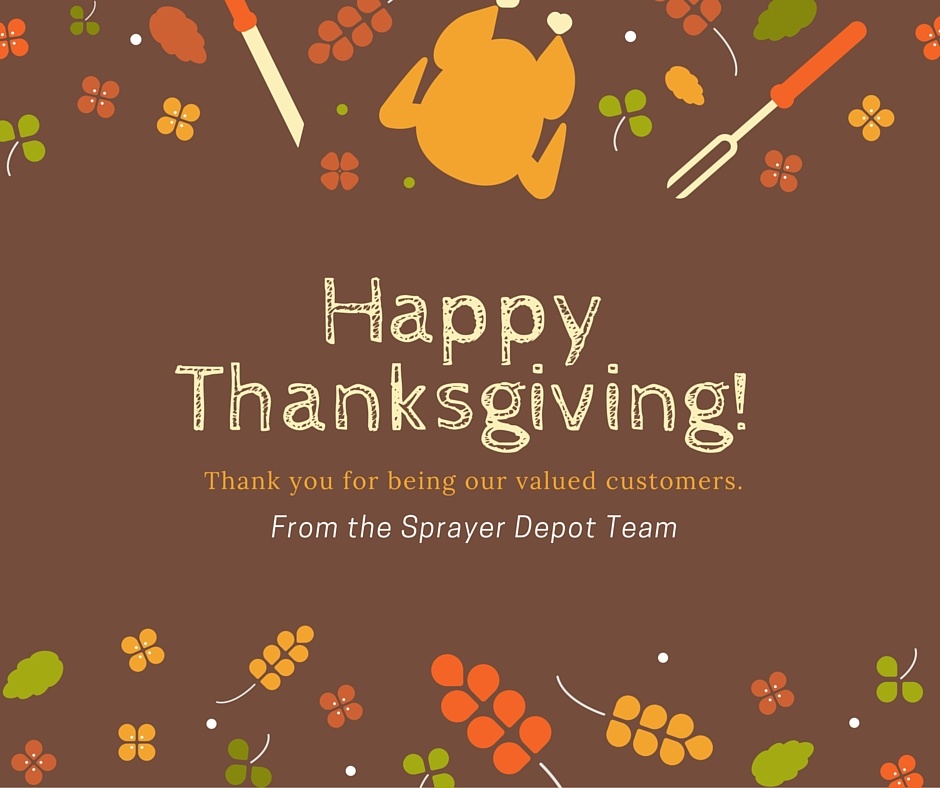 From cooking the turkey to Black Friday sales, it's easy to get caught up in the holiday frenzy during this time of year.
We want to slow down for a few minutes to take the time to tell you how grateful we are. It has been a great year filled with growth and positive changes. Our customer base has increased and so has our manufacturing space. We've expanded our product line and also added new services like our full time repair and service department.
We especially want to thank you, our valued customers, for trusting us with your business and making us one of the leaders in the spray equipment industry.
Read More