The pump is the heart in the anatomy of a sprayer. This is by far one of the most important parts in your spray equipment. It requires regular maintenance so it can function as efficiently as possible. The 8000 series diaphragm pump is SHURflo's most widely used agricultural pump. There are two styles in this series, automatic-demand and bypass.
What's the difference you ask? Automatic demand pumps have a pressure switch on the head that will shut the pump off when it reaches the desired pressure rating. When you spray the wand the pump will turn back on because the pressure has been released. Bypass pumps are not equipped with a pressure switch and continuously run when the pump has power to it.
If your pump suddenly starts acting up use this helpful infographic to troubleshoot it. Whether the pump head leaks or the pump won"t shut-off, check each of these suggestions to pinpoint the problem: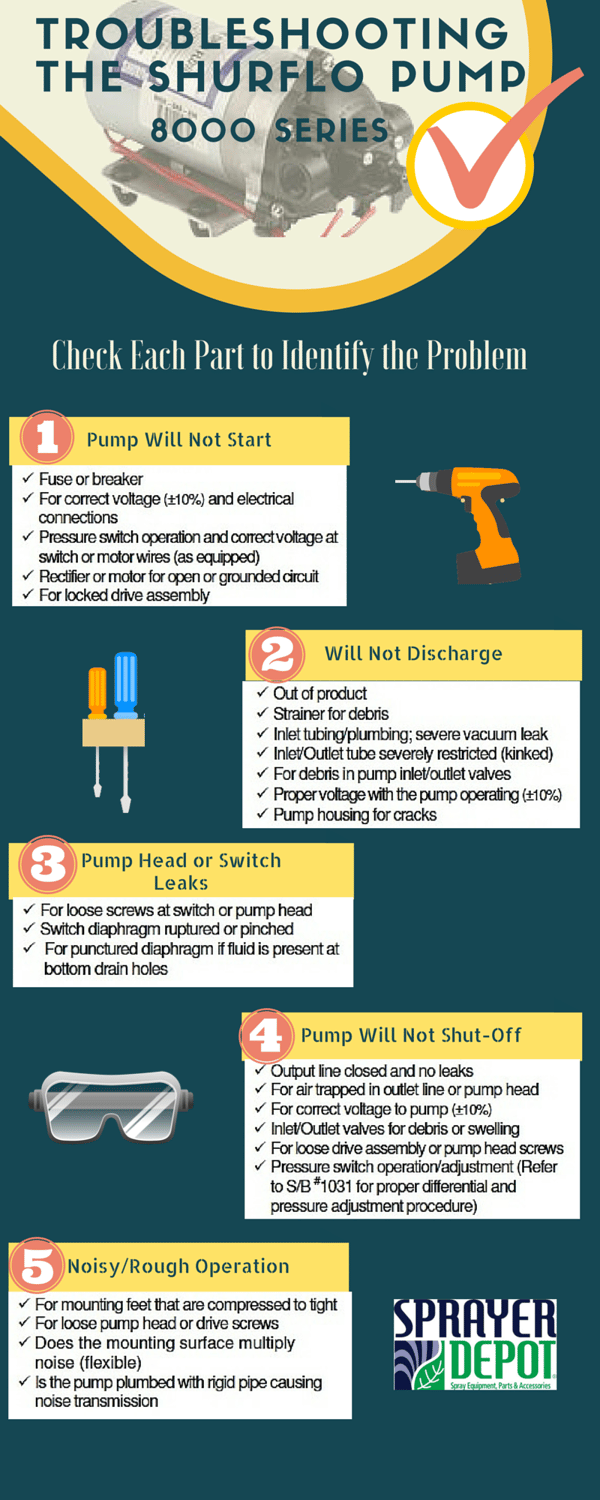 Sometimes repairing parts in your pump just won't do it and replacing it might be the best and most convenient solution. For any service needs please contact us and we will be happy to help!