The topic of spray nozzles is an important one for spray applicators and one that's often underappreciated. While spray nozzles may be

among the least expensive inventory items on your shelf, they are among the most important in the application of chemicals. Since they have a huge effect on the accuracy and efficiency of each spray application, it's important to include them in your equipment maintenance plans and replace them on a regular basis.
When to Change Nozzles
Nozzles come in a variety of materials including stainless steel, ceramic, and polyacetal. Nozzles will wear out at different rates depending on their use and spray solution. For example, stainless steel nozzles wear almost twice as fast as polyacetal nozzles. Make sure to check the label of the chemical solution to check for compatible nozzle material.
Another important consideration is the change in spray applications. It's not likely that the same nozzle will work well for all applications.
Nozzles should be routinely inspected for any visible wear-and-tear. If you're observing an interruption in the intended spray pattern, it's most likely an indicator that it's time for a new nozzle.
According to Pentair-Hypro, nozzles should be replaced "if the flow from a nozzle varies more than 10% above or below the average of all the nozzles or the factory stated flow at 40 psi."
Help With Selecting the Right Spray Tip
These helpful selection guides published by Hypro and Teejet (respectively) are excellent tools to help determine which spray tip to use.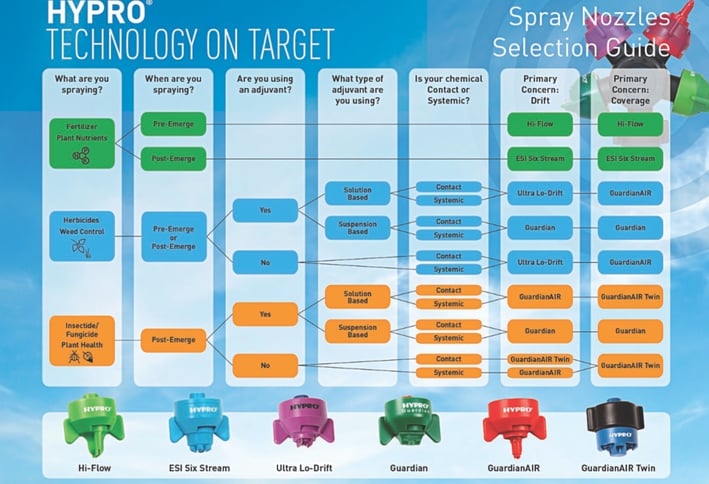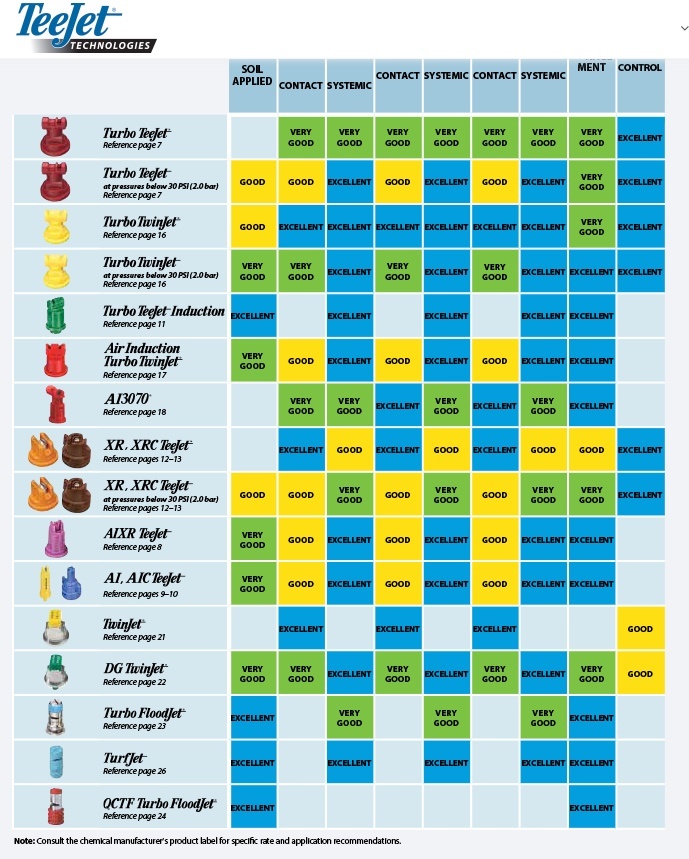 To read more about spray nozzles, check out our previous blog on this topic.