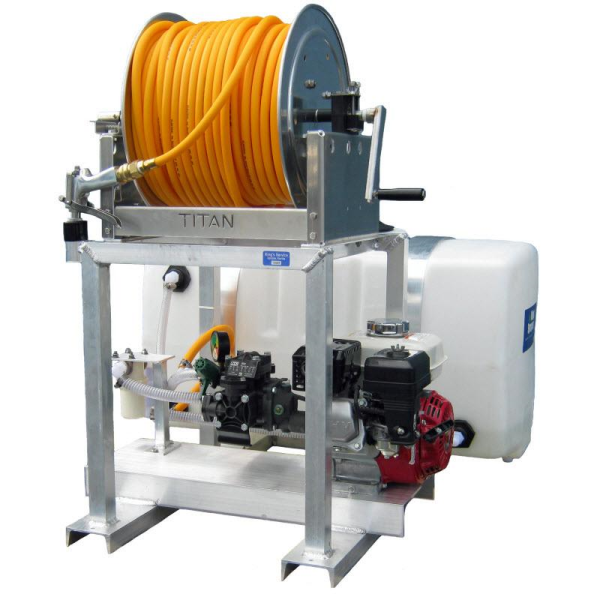 Kings Sprayers makes a popular line of skid sprayers including this 50 gallon skid, that are ideal for tree spraying and/or can be used in truck beds, utility vehicles, boats and trailers.
Check out our instructional video below that runs through this step-by-step guide to quick start your skid sprayer more in-depth:
Turn the gas "ON"
Set the choke
Turn the power "ON"
Pull-start the engine
Adjust the choke
Use the green switch to engage the pressure; rotate the tip of the green switch clockwise to decrease pressure and counterclockwise to increase pressure
Use the black switch to the left of the pressure gauge to turn "ON" the agitator. The agitator mixes the tank and helps to evenly dispense chemicals. With the agitator "OFF", there will be more pressure available.
Adjust the spray gun to the desired spray pattern and you are ready to spray!