If you're in the market for a new sprayer, you won't want to miss the 2017 Kings Sprayers Buyer's Guide. See the entire line of Kings Sprayers, complete with sprayer dimensions, standard features, and options. Use this Buyer's Guide to help determine which sprayer best fits your needs.
Click HERE to get the 2017 Kings Sprayers Buyer's Guide.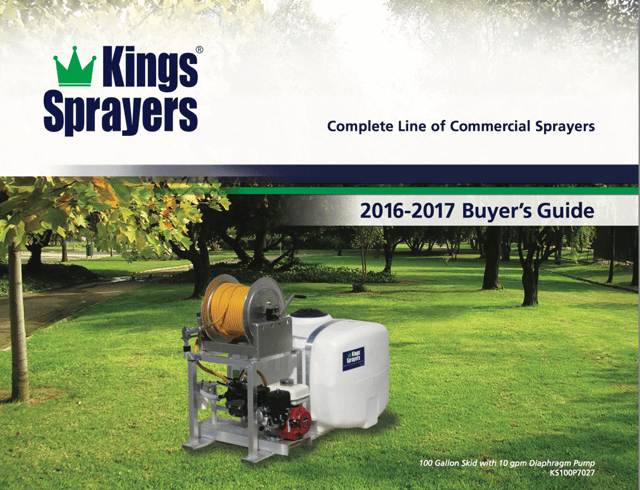 Let Us Help
Need help determining which sprayer best fits your needs? Our highly trained Customer Service Technicians are the best in the industry. Just check the customer reviews on our Facebook page, or take a look at this previous post about customer testimonials and it's pretty clear that our customers are extremely satisfied with the support they get from our customer service team. Not only that, our Bizrate score is a whopping 9.6 out of 10 stars. We're proud of our customer satisfaction rating and work hard to maintain it. Our knowledgeable team can answer you questions via phone, live chat, email, or even from our social media channels like Twitter, Instagram, Facebook, LinkedIn and Google+.
QuickShip® Sprayers
There are 13 sprayers in the Kings Sprayers QuickShip® program.

These sprayers are in inventory and available to ship the SAME day.* No waiting required! Look for the "Ships Same Day" banner on our website.
*Must be ordered by 12:00 p.m. (ET)