Summer is practically over and after all the heavy use of your sprayer during those long working hours, it is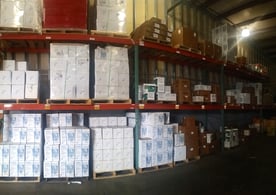 important to ensure your equipment keeps working properly. Once the busy season is over, it is not unusual to see a spike in issues with your spray parts. So if you suddenly notice a lack of pressure, your pump won't start, or any other change in your spray equipment then you know you need to get your sprayer serviced ASAP.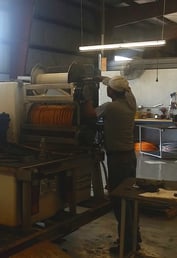 Lucky for you, we are here to help! We've told you all about our recent Repair and Service Department expansion, and now we want to give you a look behind the scenes at this extended menu of convenient and affordable new services.
During your initial call with one of our Customer Service Technicians, you will be set up with an appointment time, usually within the same day. Our initial diagnostic fee is only $75.00 for the first hour. This means that if your repair only takes an hour then you don't pay anything over the initial fee (plus parts). Most repairs do not take longer than this time but this is not guaranteed as each customer's repair is different and times can vary.
Our Repair Technicians thoroughly inspect each part of your sprayer to get to the root of the problem. We will call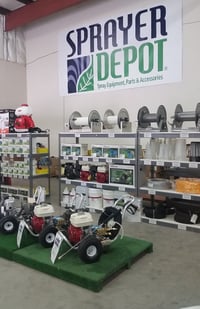 you to let you know their findings and the best course of action. We will also give you a price and estimated repair time (if it will take longer than an hour). We pride ourselves in providing quality work within a reasonable amount of time so that you can reduce your downtime and maximize productivity.
Let's face it, time is money and we want to make the equipment repair process seamless for you. With that in mind, the majority of our repairs are done the same day! If you happen to have a very complex repair then it might take us 24-48 hours but rest assured, that is not the norm. We also accept drop-offs without an appointment but keep in mind that we recommend setting up a time so you can get your repair done fast. Scheduling a repair is easy. Just call us at 800-228-0905 and we'll make sure you're taken care of as soon as possible.
Another great benefit of using us for your sprayer repairs and service is that we are your local one-stop shop for sprayers, parts and accessories, so everything you need is right here. No need to wait days for a part to arrive, we have a huge selection of in-stock items and we'll make sure you are back to business in no time!
Don't forget, we repair any brand of commercial spray equipment regardless of where you bought it. Contact us today. We look forward to seeing you soon!
Call 800-228-0905.
M-T: 8:00 a.m. to 6:00 p.m. (EST).
F: 8:00 a.m. to 5:30 p.m. (EST).
7800 N Orange Blossom Trail, Orlando, FL