Some have awaited this Spring's arrival longer than others, but we think it's safe to say Spring is officially here! With May flowers come a fair number of landscape pests. Let Sprayer Depot help combat a host of grubs, moths, and other creepy crawlies with free shipping on spray equipment, sprayer parts, and sprayer accessories.
Orders over $100 enjoy free shipping (some exclusions apply). Stock up on spray equipment like backpack and handheld sprayers, and spray hose. Here are three of our favorite products for pest control:

B&G Extenda-Ban 1 Gallon 18" Extendable Sprayer
List price: $333.28
Sprayer Depot price: $275.00
The B&G Extenda-Ban Sprayer is a sturdy, yet lightweight sprayer that works great for pest control and other handheld applications. The 4-way tip includes a flat fan, course fan, pin stream, and second pin stream. The 8" brass wand includes a shutoff cable to prevent dripping.
B&G products are crafted from the highest quality stainless steel, combined with special grade brass, and chemical resistant gaskets and hoses ensuring durable and dependable service. They are the first choice of pest control professionals.
---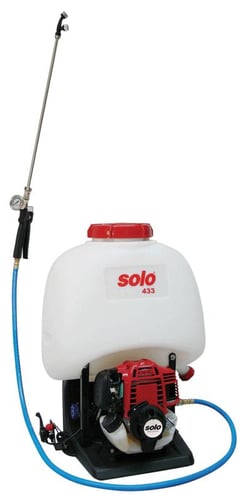 Solo 5-Gallon Motorized Backpack Sprayer
List price: $799.95
Sprayer Depot price: $650.00
The Solo 433 5-gallon motorized backpack sprayer delivers high performance in extreme conditions with heavy duty construction and a powerful 4-stroke Honda motor. A waist belt stabilizes the tank, while the pressure gauge allows for precise spray monitoring. The stainless steel dual flat fan jet nozzle produces a fine mist and includes nozzle screens to prevent blockage.
If you are spraying in extreme conditions, including extreme heights, you will want to consider this unit.
---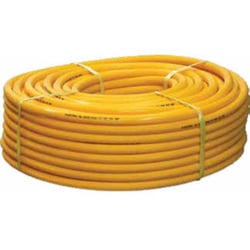 Flexible Ag High Pressure 3/8" Spray Hose 300' Roll
List price: $400.00
Sprayer Depot price: $270.00
This hose is lightweight, but built to withstand long-term use with pesticides, fertilizers, insecticides, and other agricultural substance applications. The kink-resistance PVC features an easy-grip, striated surface, with the ability to handle maximum pressure of 800 psi.
Manufactured by Flextral, all products are exposed to the most rigorous testing procedures and are engineered to meet or exceed industry standards.
---
Not sure which products are right for your spraying needs?
Contact our knowledgeable staff for assistance in selecting the right sprayers, spray equipment and spray accessories. We can also assist with sprayer maintenance. Call us at 1-800-228-0905, chat with us through the website (www.sprayerdepot.com), or visit our showroom at 7800 N. Orange Blossom Trail, Orlando, Florida.
---
Sprayer Depot is committed to serving you!